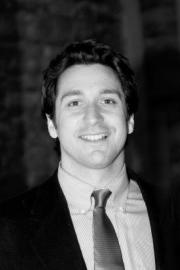 About:
A Williamstown native, Justin is thrilled to share his love for the thriving lifestyle and culture that only the Berkshires can offer. After graduating from Mount Greylock Regional High School in 1993, Justin went on to earn his bachelor's degree in communications from the University of Massachusetts at Amherst. Returning to his home in Williamstown soon after graduation, Justin began his career in real estate in 2000 and has been busy ever since.
While Justin has had experience with many national land development firms, he has joined Moresi Real Estate Partners, one of one of Berkshire County's most long-standing and trusted names, founded on integrity and professionalism.
Justin first began his real estate career with Redstone Properties, a national land company, building a great foundation of knowledge, and covering a wide spectrum of services. Justin has sold properties beyond the Berkshires in states as diverse as GA, FL, TN, CT, NY, TX, ME, CO, AL, NC, SC and more, but he always finds his way back to the beautiful Berkshires.
When Justin isn't busy at the office or on showings, he is very involved in local business and activities.  Invested in his community, Justin develops digital marketing plans and websites for a wide variety of local businesses including The Williamstown Chamber of Commerce and the First Congregational Church, as well as nationally recognized brands like Harvard University, MIT, and Houghton Mifflin Publishing among many others.
His roots are deeply embedded in Northern Berkshire County, with a commitment to creating value and opportunity in today's exciting real estate environment. He lives in Williamstown with his wife, Joy, and their two children Devon and Lily.